Welcome To Love Music Your Way!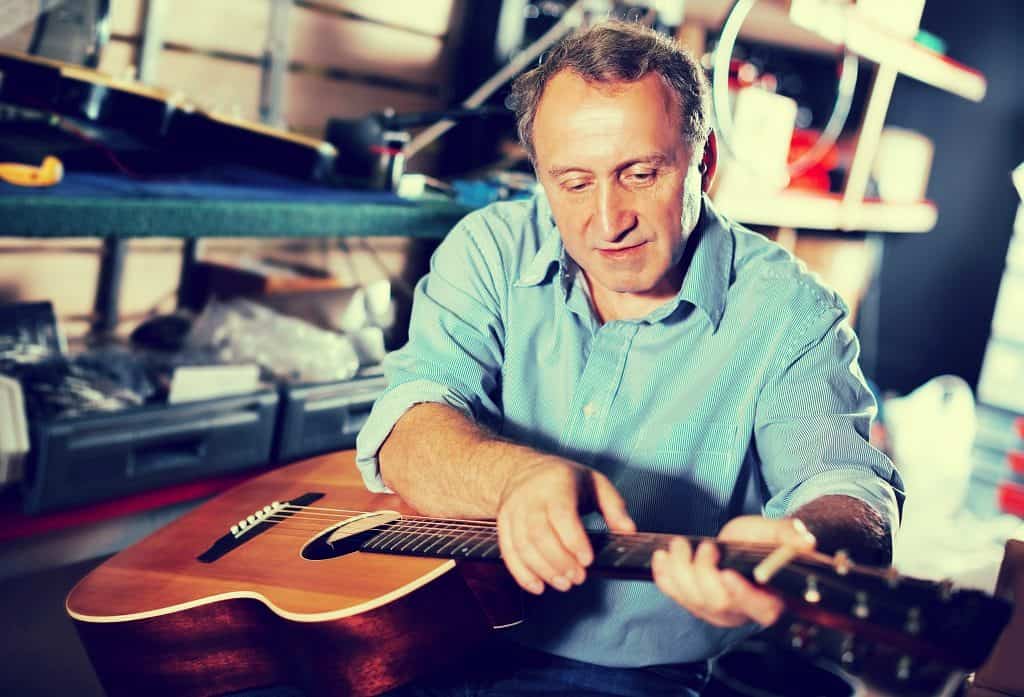 Thanks for checking out Love Music Your Way, the fastest-growing site for musical equipment reviews and buying guides. I'm Daedalus Nicoli, the namesake of the blog, and I can't wait to share with you everything I've learned throughout my time in the music industry. 
The Importance Of Music
"If music be the food of love, play on." So says the character Orsino in the Shakespeare play Twelfth Night. In my experience, music is indeed the food of love. Not only that, it is the food of heartbreak, laughter, anger, and rebellion. 
For whatever emotions you may be feeling, for whatever situation you may find yourself in, there is music to match it. It can make the best of times even better and it can make the worst of times tolerable. In fact, a recent study conducted by Harvard Medical School found that music can help ease anxiety, drag people out of depression, and even restore speech in victims of traumatic brain injuries. With this in mind, I was motivated to establish this site. I want to use my extensive knowledge of all things music to help teach others the immeasurable joy of learning an instrument.
The Importance Of The Right Musical Instrument
Throughout my time in the music industry, it has been my privilege to serve as a music teacher. I have taught a variety of instruments to a variety of children and adults alike. Some went on to musical success of their own. Others, unfortunately, abandoned their lessons before making any real progress. 
I am often asked by curious friends what it takes to go from being just another student to being a successful musician. While I won't deny that natural talent certainly plays a role in the process, what I believe is more important in a person's musical development is the quality of the instrument they are learning on. To learn to play the drums, you must learn on the right drum kit. To learn to play the guitar, you must learn on the right guitar. You see what I'm getting at, I'm sure, but it simply cannot be stressed enough. If a student tries to learn an instrument on a low-quality model, they cannot be expected to fall in love with their lessons. 
This isn't to say an aspiring guitarist has to go out and buy the most expensive guitar they can find. There are plenty of affordable guitars produced by reputable manufacturers for a beginner to learn on. All that matters is that the student finds an instrument that was crafted with the care and love only somebody who genuinely cares about music is capable of.
How To Find The Right Musical Instrument
Finding a quality guitar or drum kit or keyboard (or any instrument, for that matter), is no easy task. If you have no prior experience playing music, you may find it impossible to differentiate between the models that are worth your money and the ones that are less than reliable. Even an experienced musician may feel a little intimidated when it comes time to purchase a new model. That's where Daedul Music comes in. 
This site contains some of the most in-depth reviews of musical instruments and equipment in all of cyberspace. The top ten lists curated here feature only the absolute best products on the market. Each spans a variety of price ranges, genres, and physical requirements, so you can be certain you'll find a product that meets your needs. So join me now as we journey through the world of music and all that is has to offer. 
Play on!
Daedalus Nicoli