The best drum thrones of 2023 boast some seriously cool features that you just won't find on their predecessors. For example, many recently released drum thrones utilize the latest research into body posture to provide optimum geometric support. This allows drummers of all genres to attain greater stability and fluidity while playing.
Our Top Drum Thrones
Best Overall Drum Thrones
DW Drum Workshop CP9120AL 9000 Series
Resting atop a quad-leg folding base, the DW Heavy-Duty Air Lift Throne is a favorite of professionals the world over. With hydraulic height adjustment and a dual-foam bicycle seat top, it is the perfect throne for marathon drumming sessions. Meanwhile, an available backrest and other additional accessories allow drummers to customize the throne to suit their needs and preferences.
Best Budget Drum Thrones
Gibraltar 6608 Heavy Drum Throne
The Gibraltar 6608 Throne features top-grade foam padding coated in motorcycle vinyl for the perfect combination of comfort and style. Its direct in-height adjustment is complemented by a memory locking system. This allows even a total novice to easily alter the height of the throne and quickly erect the rest of their gear.
Quick Comparison Table: The 10 Best Drum Thrones
#
Image
Details & Features
#1

★ EDITOR'S CHOICE! ★

DW Heavy-Duty Air Lift Throne

With its dual-foam seat and ergonomic design, this is the ideal seat for marathon rehearsals and long performances.

#2

★ BEST DRUM THRONE UNDER $100! ★

Gibraltar 6608 Throne

This throne promises stability and comfort without the pomp of some rival thrones. Perfect for newbies and hobbyists who don't want to break the bank.

#3

★ BEST DRUM THRONE FOR BACK PROBLEMS! ★

Roc-n-Soc Nitro Throne

Equipped with a contoured seat cushion, this throne prevents leg and back fatigue while promoting proper posture. You could play all night and not even feel it in the morning!

#4

★ BEST DRUM THRONE FOR BIG GUYS! ★

Ahead Spinal G Throne

With its heavy-duty base, this throne is ideal for drummers who need some extra support while they play. Heightened mobility is made possible through its spring-assisted design.

#5

★ BEST DRUM THRONE WITH BACKREST! ★

Gibraltar 9608MB Throne

This throne's top-grade, vinyl-coated foam padding is complemented by its removable backrest. This provides optimum support, as does its double-braced leg base.

#6

Performance Plus DT1N Throne

Perfect for beginners, this throne uses a bolt-through adjustment system for heights ranging from 19.5 to 24 inches. Its rubber feet eradicate sliding, while its legs can be folded for easy storage.

#7

Gibraltar Softly Throne

This throne takes its name from its superior padding. Its top-grade foam cushion is five inches thick and comes covered in Cordura fabric for maximum comfort.

#8

DW PDP DT720 Throne

Affordable and lightweight, this throne features DW's unique PDP technology. Its ergonomic design offers a blend of comfort and stability that is ideal for drummers on a budget.

#9

MAPEX T770 Throne

With its extra-large seat, this throne is great for players who need some extra support. Its wide and padded cushion works in conjunction with its adjustable backrest to provide increased support.

#10

Gibraltar 9908 Throne

With a 17-inch oversized seat, this is another throne that larger players should consider. It boasts contoured lumbar support along with a four-post base for superior stability and durability.
The 10 Best Drum Thrones Detail Reviews
1. DW Heavy-Duty Air Lift Throne (Editor's Choice)
Key Features
Dual-foam bicycle seat top
Pneumatic height adjustment system
Quad-leg base
A product from one of the world's leading drum throne manufacturers, the DW Heavy-Duty Air Lift Throne is the preferred throne of countless professional players. Its dual-foam bicycle seat offers optimum comfort, especially when paired with the available DW backrest. This makes it perfect for marathon practice sessions or long concerts, where leg and back fatigue tend to kick in.
Thanks to its hydraulic height adjustment system, this throne can be raised and lowered with ease. Adjustment is so simple, in fact, that it can be done between songs. Its quad-leg base ensures greater stability and can be easily folded for safe storage.
Some drummers have taken issue with the price of this throne. It should also be pointed out that the backrest which DW regularly mentions while promoting this throne is not included. Drummers who want the backrest will have to purchase it separately, further adding to the cost of this model. Although this is our favorite drum throne of 2023, even we have to admit that its high price will make it an impossibility for many.
Pros
Quad-leg base can be folded for easy storage
Compatible backrest available
Dual-foam design allows for pain-free marathon playing
Cons
This throne may be too expensive for some players
Aforementioned backrest must be purchased separately
2. Gibraltar 6608 Throne (Best Drum Throne Under $100)
Key Features
Double-braced base
Memory locking system
Motorcycle-style vinyl seat
Gibraltar has been responsible for some of the finest drum thrones in recent memory. It has also produced some of the best drum pedals of the past couple of years. We'll be looking at a number of Gibraltar drum thrones in this article, starting with the 6608.
The Gibraltar 6608 Throne is noteworthy for its double-braced legs. These provide increased support to the drummer and promise continued stability throughout playing. The throne's straightforward height adjustment system allows it to be easily adjusted between heights of 18 and 24 inches. Meanwhile, its top-grade foam padding comes covered with sleek vinyl for a seat that is as aesthetically pleasing as it is comfortable.
The 6608 is one of the best cheap drum thrones on the market. Affordable without being flimsy, it is often recommended for novices who may be too early into their playing to justify dropping cash on a more expensive model.
Some who have purchased the Gibraltar 6608 Throne have complained about its height. With its lowest height setting coming in at 18 inches, this may not be the ideal throne for younger players. Others have bemoaned the fact that Gibraltar does not package this throne with a drum key. Of course, with the low price of this model, you could buy a drum key separately and still not even break $100.
Pros
Low price tag makes this throne perfect for drummers on a tight budget
Top-grade foam padding comes in at 3.5 inches thick
Vinyl finish gives seat a sleek appearance
Cons
Lowest height setting may still be too high for young drummers
Lack of included drum key may make further spending necessary
3. Roc-n-Soc Nitro Throne (Best Drum Throne for Back Problems)
Key Features
Contoured seat cushion
Free spinning seat
Guaranteed welds
If you suffer from back problems, you likely already know that extended drumming sessions can seriously exasperate them. The Roc-n-Soc Nitro is one of the most comfortable drum thrones on the market. With this baby in your rehearsal studio, you'll never again have to worry about sacrificing your back for the sake of you music.
This throne's contoured seat cushion was specially designed to eradicate leg and back fatigue, even during marathon drumming sessions. Its ergonomic design means you can play for hours on end with minimal, if any, discomfort.
An adjustable drum throne, the Roc-n-Soc Nitro can be set to any height between 18 and 24 inches. Similarly, its seat boasts a free spinning design, which grants the drummer full movement. Any potential negative impact caused by the increased freedom of movement is counteracted by the throne's nitrogen gas shock absorber. All welds on this model are 100% guaranteed, so you can be certain no premature wear and tear will occur.
Much like the previous throne from Gibraltar, the Roc-n-Soc Nitro has a minimum height of 18 inches. This may prove an inconvenience for younger drummers. While the throne itself is of the highest quality, some drummers have taken issue with the quality – or lack thereof – of its rubber feet. Certain surfaces may cause the rubber to tear or crack open, leaving the base susceptible to scratches.
Pros
Gas shock absorption for pain-free playing
Available in red, blue, and black
Compatible backrest available
Cons
18-inch minimum height may still be too high for smaller drummers
Rubber feet prone to damage on certain surfaces
4. Ahead Spinal G Throne (Best Drum Throne for Big Guys)
Key Features
Heavy-duty base
Medically tested
Spring-assisted design
For larger drummers, it can be difficult to find a drum throne that provides adequate comfort and support. Big guys don't have the privilege of being able to choose the first throne they see safe in the knowledge it will give them the stability they need. That's where the Ahead Spinal G comes in.
This throne was designed for drummers who need a little extra support when they play. Its heavy-duty quad-leg base is built to withstand increased pressure for long periods of time and is assisted by a sturdy seat connector plate. Meanwhile, the throne's spring-assisted design promises to improve the drummer's flexibility and mobility.
We have to give props to Ahead for the lengths it went to in order to test the effectiveness of the Spinal G. The throne has been subjected to rigorous medical and scientific examination to ensure it is capable of providing larger drummers with optimum support and has passed all tests with flying colors.
While the four legs that form the base of this throne are necessary to ensure maximum support, some drummers have found them to be a bit excessive. Four legs, according to some who have used this seat, get in the way and can be distracting while trying to play.
Pros
Seat connector plate adds to the stability provided by heavy-duty base
Threaded height adjustment system allows for easy raising and lowering of seat
Compatible with Ahead backrest and alternative universal backrests
Cons
High price tag may force larger drummers to purchase a less expensive, less comfortable alternative
Quad-leg base can be difficult to navigate while playing
5. Gibraltar 9608MB Drum Throne (Best Throne with Backrest)
Key Features
Removable backrest
Double-braced leg base
28-inch maximum height
The second Gibraltar product to appear on this list, the 9608MB is notable for its removable backrest. This backrest works in conjunction with the throne's Cordura seat to provide a comfortable drumming experience even after hours of playing.
Unlike a lot of thrones which offer backrest compatibility, the 9608MB comes with its corresponding backrest included. This means drummers who purchase it won't have to spend anything beyond the price of the throne itself to get full use out of it.
We were impressed by the maximum height of this throne. Capable of extending up to 28 inches, this is one of the most versatile adjustable drum thrones out there. Gibraltar itself likes to describe the double-leg base of the 9608MB as "rock solid". We have to be honest, it's hard to argue with them. This throne can withstand significant pressure and shocks without any sign of give.
The Gibraltar 9608MB's maximum height of 28 inches is no doubt impressive, but it's hard not to find a flaw with its minimum height. This throne cannot be lowered below 20 inches. That may be too high for even some adult drummers. Some larger drummers have reported the backrest taking up too much space and pushing them to the very front of the seat as a result. If you're a big guy and making a conscious effort to find a drum throne with a backrest, you may want to look elsewhere. We're not saying the 9608MB definitely won't be comfortable for you, but you should consider the above complaint before making a purchase.
Pros
Unlike many alternative models, this drum throne comes with a backrest included
Super-lock cast seat fastening system ensures speedy height adjustments
Heavy-duty rubber feet reduce sliding
Cons
20-inch minimum height may be too high for some players
Backrest takes up a lot of space when attached
6. Performance Plus DT1N Throne
Key Features
Bolt-through height adjustment
Foldable tripod base
Lightweight design
The great allure of the Performance Plus DT1N is its simplicity. A straightforward, unassuming drum throne, it is modestly priced and perfect for beginners. Its bolt-through height adjustment system allows drummers to switch between a number of heights, while its foldable tripod base storage simple. Meanwhile, the throne's lightweight design makes it easy to move from location to location. For this reason, it is quite popular among students who must bring their own throne to lessons and more advanced players who need a secondary throne for touring.
Because of its no-frills design, the Performance Plus DT1N Throne is seriously easy to assemble. Even a total novice will be able to put the throne together correctly in a matter of minutes.
If you're searching for a drummer stool with adjustable heights, you should probably avoid the Performance Plus DT1N. While the throne can indeed be adjusted, it doesn't offer a particularly wide selection of heights. It has a minimum height of 19.5 inches, while its maximum height is 24 inches. It should also be pointed out that the throne's base is single-braced. Because of this, it may not be the best option for larger drummers in need of extra support.
Pros
Affordable price leaves novices with more money for other drumming essentials
Speedy assembly means you can start playing in mere minutes
Foldable tripod and lightweight design means throne can be easily stored and transported when necessary
Cons
Limited range of heights can make it difficult to get comfortable
Single-braced leg design does not provide adequate support for larger players
7. Gibraltar Softly Throne
Key Features
Top-grade, five-inch thick foam cushion
Super Foot support technology
Foldable tripod base
The Gibraltar Softly Throne takes its name from the superior comfort it provides. The major selling point of this throne is its seat, which boasts a cushion composed of top-grade, five inch-thick foam. This cushion is covered by an outer layer of plush Cordura for additional style and comfort.
The height of this throne can be altered using its die-cast spindle system. Meanwhile, its three foldable legs make it easy to store and transport. Those legs are complemented by Gibraltar's unique Super Foot support. This consists of a series of heavy-duty rubber caps, which prevent sliding even during the most intense performances. Additional stability is provided by the throne's double-braced base.
Unlike many other drum thrones featured in this article, the Gibraltar Softly does not have backrest compatibility. Even a Gibraltar-branded backrest cannot be attached to it. If you want to adjust the height of this throne, you're likely going to have to use a wrench. This can be pretty time-consuming, which is far from ideal if you realize you need to raise or lower the seat while performing in front of a crowd.
Pros
Double-braced base adds to the support provided by Gibraltar's Super Foot technology
Five-inch thick cushion allows for pain-free marathon drumming sessions
Seat can be fixed in one position or let loose for free spinning
Cons
No option to attach backrest to this throne
Adjusting height requires a wrench, making it tedious and time-consuming
8. DW PDP DT720 Throne
Key Features
PDP technology
Lightweight design
Ergonomic bicycle-style seat
DW is an industry leader. It has been behind some of the best drum kits and accessories ever produced. It should come as no surprise, then, that it boasts multiple entries on this list. The DT720 is the second offering from DW to appear in this article. Unlike its predecessor, the DT720 was primarily designed with beginners in mind.
One of the major selling points of this throne is its PDP hardware. PDP is essentially a division of DW and is known for producing more budget-friendly products. That's not to say that the DW PDP DT720 is an inferior throne, however. Its low price tag is largely achieved through its lack of features as opposed to a lack of quality. But even then, this throne has some seriously cool features that make it ideal for newbie drummers. Among them is its ergonomic bicycle-style seat, which promises a more intuitive drumming experience.
If you aren't a fan of bicycle-style seats, this throne can also be purchased with a round seat. In either style, the seat can be adjusted to heights between 20 and 25 inches. This is done through a carriage-bolt system. The throne's double-braced legs can be easily folded inwards. This, combined with its lightweight design, makes it one of the best drum thrones of 2019 for traveling musicians.
Adjustable only between 20 and 25 inches, the DW PDP DT720 isn't the most versatile drum throne on the market. Granted, that's to be expected given the low price of the throne, but it's something to be mindful of nonetheless. Some drummers who have purchased this throne have noted that it is not ideal for long playing sessions. Most report experiencing back or leg fatigue after an hour or so of uninterrupted play.
Pros
Low price tag makes this throne a possibility for all drummers
Carriage-bolt adjustment system allows for hassle-free raising and lowering of the seat
Alternative round-style seat available
Cons
Adjustable only between heights of 20 to 25 inches, this throne will not be comfortable for all drummers
Throne was not designed for marathon playing, meaning back pain is not uncommon after an hour session
9. MAPEX T770 Throne
Key Features
Extra-large seat
Adjustable backrest
Steel spindle height adjustment
The MAPEX T770 Drum Throne was designed with larger drummers in mind. This is made clear by its extra-large rounded seat. Coming in at 14 inches wide and 4 inches thick, the seat offers plenty of room for drummers of all sizes to get comfortable. Similarly, the throne's double-braced quad-leg base promises support and stability regardless of your body type.
Below the seat's vinyl covering lies a top-grade foam cushion, which ensures maximum comfort even after several hours of drumming. Additional support is provided by the adjustable backrest, which can be raised and lowered according to your preferences. The seat itself can also be adjusted. This is done through its easy-to-use steel spindle height adjustment system. Meanwhile, the throne's memory lock will allow you to set up your hardware in the most efficient manner possible.
The MAPEX T770 Drum Throne features a quad-leg base. While this is certainly beneficial in terms of support and stability, it can also be a disadvantage. As you may remember from the Ahead Spinal G Throne we looked at earlier, some drummers find a quad-leg design to be overkill. Four legs can take up too much space, especially on a small stage, so you should keep this in mind if you're searching for a drum throne you can rely on for live performances.
It should also be pointed out that some drummers have found this throne rather difficult to assemble. This is largely owing to the fact it does not come packaged with clear instructions. A number of people who have purchased this throne have reported having to resort to online tutorials to figure out how to assemble it. The fact that online tutorials revolving around putting this throne together even exist speaks volumes about the complexity of the assembly process.
Pros
Memory lock feature streamlines set-up process
Backrest can be removed for additional space
Quad-leg base for maximum stability
Cons
Quad-leg base can be difficult to navigate while playing
Assembling this drum throne can be a challenge
10. Gibraltar 9908 Throne
Key Features
Oversized seat
Contoured lumbar support
Quad-leg base
The Gibraltar 9908 Throne is another model you're going to want to pay close attention to if you're a bigger guy. It comes equipped with a quad-leg base and heavy-duty rubber feet, which work together to provide enhanced stability.
This throne's oversized seat, one of its major selling points, is a massive 17 inches in width. Its contoured lumbar support helps reduce leg and back fatigue even after hours of drumming. Aesthetically, the seat features what the manufacturer describes as "stylish stitching accents", which give it a unique look. It has the ability to spin a full 360 degrees and can be raised and lowered using a spindle height adjustment system.
The most glaring issue with the Gibraltar 9908 Throne is its quad-leg base. As we've mentioned a couple of times already, a quad-leg base is great when it comes to providing additional support. However, you may find the four legs getting in your way while you play. They may even prevent you from spinning the seat, making its 360-degree swivel useless.
Coming in at almost 17 pounds in weight, this is one of the heaviest drum thrones on the market. This is a pro in that it ensures greater stability, but is a pretty major con when it comes to transportation. Drummers who have used this throne for live performances have found it difficult to move from one location to the next.
Pros
Stylish stitching accents give this throne a memorable appearance
360-degree swivel allows for greater movement
Spindle height adjustment system allows the seat to be easily raised and lowered
Cons
Quad-leg base may inhibit the seat's swivel
At 17 pounds in weight, this throne can be a challenge to transport
Things to Consider before Buying a Drum Throne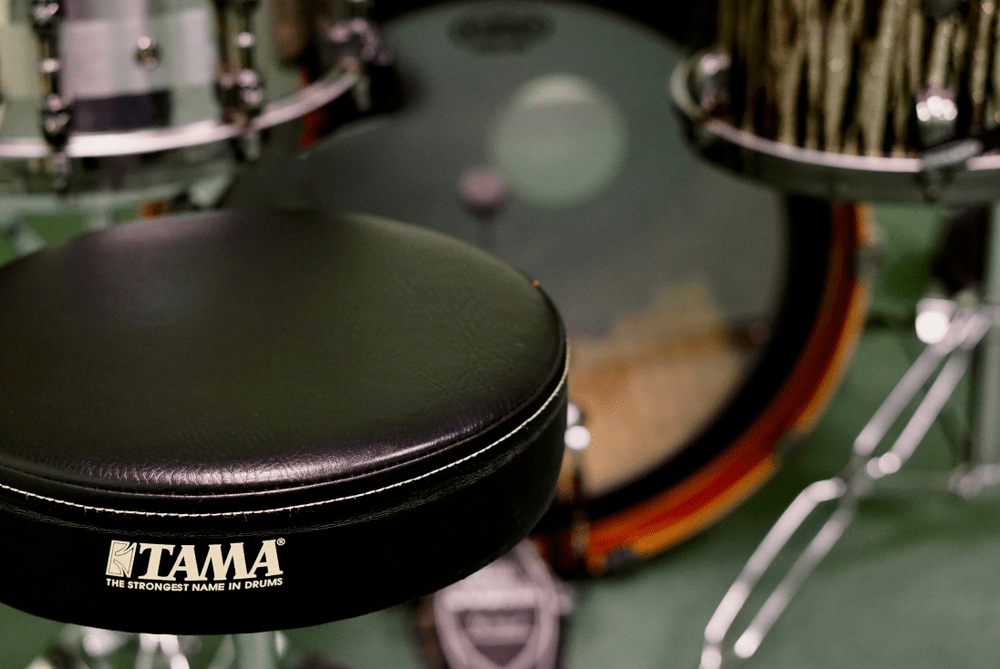 Each of the drum thrones examined above was designed with a different type of drummer in mind. There is no "one size fits all" model, so you can be certain that one of them will be better suited to your needs than the others. Below, we'll be discussing some things to take into consideration when trying to settle on the best drum throne for you.
1. Skill Level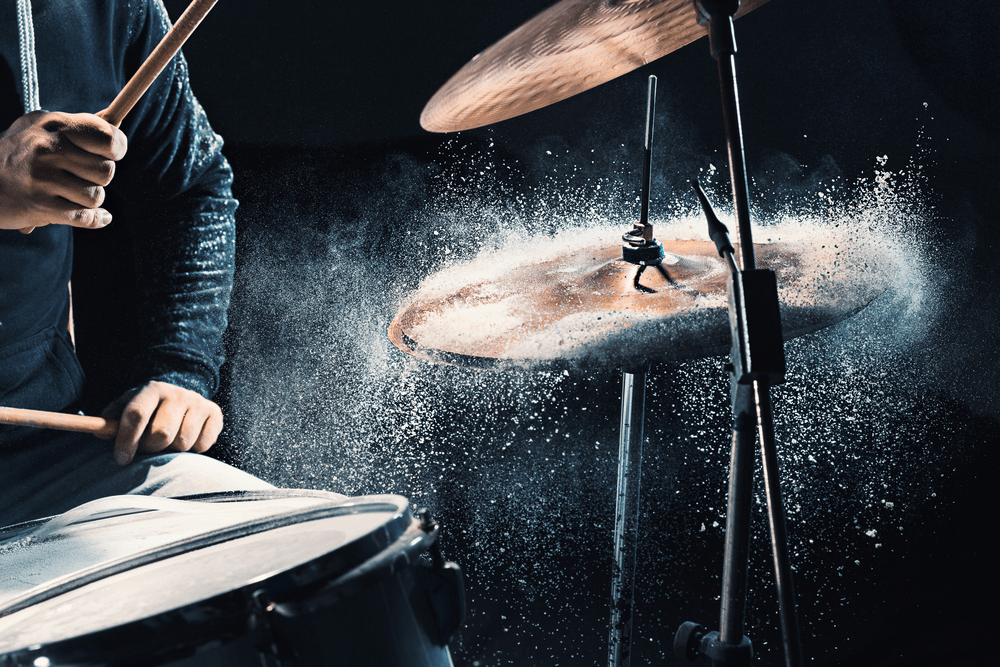 When shopping for a drum throne, you should always take your skill level into account. If you're a novice player, there's no reason to go with a throne designed for drummers with years of experience. In fact, doing so would be counterproductive as you would likely find yourself overwhelmed by the amount of features on such a throne.
Newbie drummers really only need a throne that is comfortable to sit on for the length of their lesson. More experienced players, however, will require a throne that grants them maximum flexibility, as many advanced drum licks and techniques require significant movement. Additionally, a drummer with many years of experience has probably developed their fair share of back problems as many older drum thrones lacked adequate padding and support. For that reason, we advise veteran drummers to go with a throne that is designed to alleviate back problems. Such a throne may cost a little extra, but you'll save thousands on medication and doctors in the long run.
2. Budget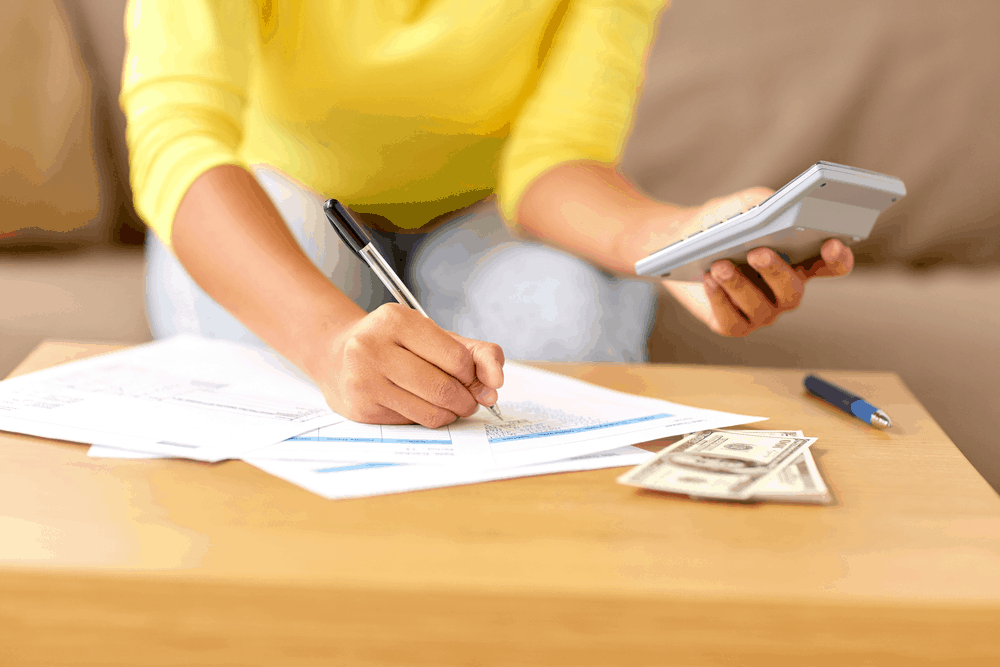 Although you should never choose a drum throne simply because it is the cheapest model you could find, you should give careful consideration to your budget when shopping for one. A lot of the drum thrones that go for $50 or so aren't of a particularly high quality. That being said, it is indeed possible to find a reliable model for less than $100. The above list includes thrones such as the Gibraltar 6608 and the Performance Plus DT1N. Both tend to go for less than $100 brand new but offer everything a novice will need to progress beyond the first stage of lessons.
Even if you have a lot of money to play around with, there's no need to spend hundreds of dollars on a professional-quality throne if you're only starting out. As mentioned above, thrones designed for professionals and veteran players tend to have a lot of features and, as such, can be difficult to navigate if you have no prior drum throne experience. Meanwhile, seasoned drummers shouldn't go with a beginner's throne in an attempt to save money. Most thrones designed for novices lack the padding and range of motion necessary to be of use in a professional setting. While a pro-quality throne will cost a lot upfront, it will give you everything you need to make the money back and even turn a profit within a few gigs.
3. Portability
The argument can be made that any quality drum throne should be portable, but there are some situations where it isn't really necessary. If you're searching for a drum throne that you can keep in your recording or rehearsal space, for example, it doesn't exactly need to be portable. In fact, a heavier drum throne is often preferable in a recording session as a lightweight alternative may be prone to tremors, which the best drum mics would pick up with ease.
A lightweight drum throne is advantageous when it comes to live performances as it can be moved from venue to venue with minimal effort. Similarly, some music schools ask their students to bring their own drum throne to lessons. For that reason, we encourage novice drummers to go with a model that can be folded and carried with minimal effort.
4. Dimensions
You should always look into the dimensions of any drum throne you consider purchasing before deciding if it is right for you. Obviously, bigger guys need bigger thrones, which is why brands like Gibraltar and Ahead have manufactured thrones with wider seats and reinforced bases. Smaller drummers should stay away from thrones with oversized seats as the extra room will only make it more difficult for them to get comfortable. Also keep in mind that the addition of a backrest may impact the dimensions of your chosen throne. To get a clear idea of the space a throne would have left after a backrest has been attached to it, dock an inch or two from its current width. If the space that remains seems too tight, you'll either have to resign yourself to not using a backrest or search for a throne with greater dimensions.
The minimum and maximum height of any given throne is also important. Taller guys require a throne that can be extended upwards of 25 inches. If you're shopping for a throne that can be used by a child, however, you should try to find a model that can be lowered to 18 inches or less.
5. Your Drum Kit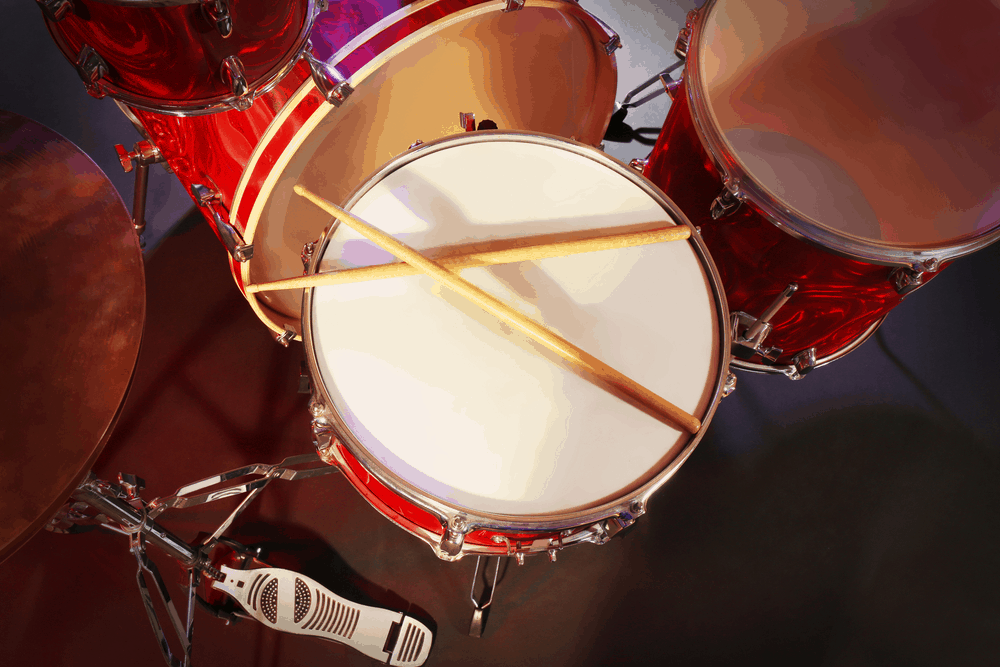 If you have already purchased a drum kit, be sure to take it into account when shopping for a throne. Some drummers prefer to use a smaller kit as it ensures they are seen by the audience and not eclipsed by their equipment. If you purchased such a kit, you're going to need a throne that can be lowered to 18 inches or so. On the other hand, if you have a large kit but still want to ensure you can be seen as well as the other members of your band, you should go with a throne that can be adjusted to a height in excess of 25 inches. If your kit is wide and has a lot of extensions, you're going to need a seat capable of swiveling a full 360 degrees. If your throne cannot swivel, certain parts of your kit will become inaccessible.
From an aesthetics standpoint, it's important to consider the color and pattern of your drum kit before purchasing a throne. A throne that matches your kit is particularly important if you intend to use it for live performances. If your chosen throne drastically differs from your kit in appearance, it may ruin the presentation of your live performance.
6. Manufacturer
Few things will influence the quality of a drum throne more than its manufacturer. There's no shortage of subpar drum throne brands trying to make a quick buck off novice players by selling them inferior-quality models. For that reason, we encourage every newbie drummer to research the top brands in the game before beginning their search for a throne. A throne produced by a lesser brand will certainly be more affordable than one from a more reputable alternative. However, it will almost definitely fail to live up to its promises and will likely malfunction or break within a couple of months of purchase. To make matters worse, many of the subpar drum brands don't offer warranties because they know their products are prone to damage, so you won't be able to get a replacement or refund.
Of course, not every budget brand should be avoided. There are certain manufacturers that sell basic but reliable drum thrones at low costs. PDP, for example, is a division of DW entirely dedicated to producing affordable but effective drum equipment. The challenge is separating the few trustworthy brands like PDP from the countless untrustworthy budget brands.
Frequently Asked Questions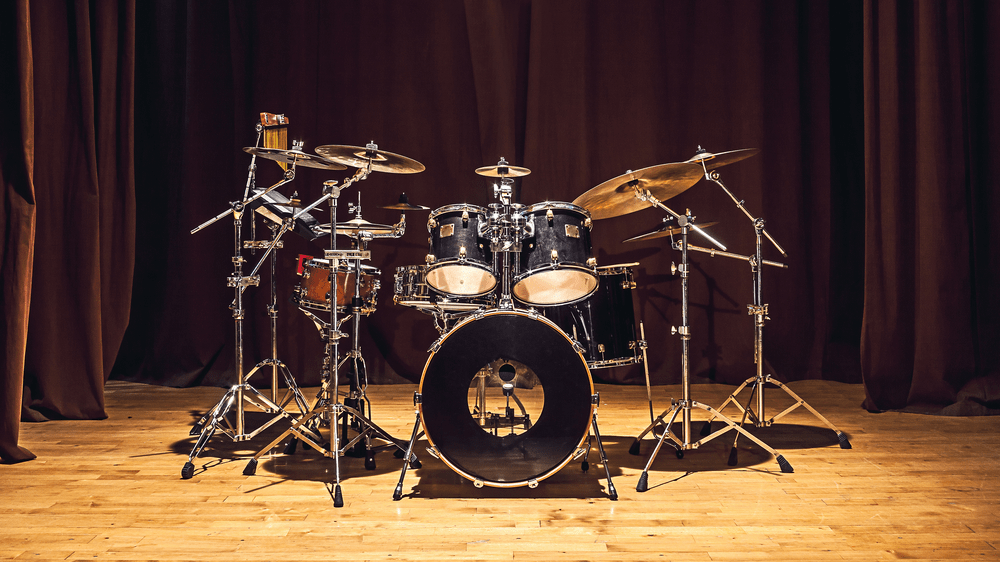 If you've never owned a drum throne before, you probably have a couple of questions you need answered before you can confidently make a purchase. Don't worry, we've got your back. To save you hours of scrolling through the internet, we have gathered some of the most frequently asked drum throne questions here and will be answering them all in the below section.
What Is A Drum Throne?
It's safe to say you already understand its purpose, but what exactly is a drum throne? What advantages does it hold over a common chair, which a lot of novice drummers make the mistake of using?
A drum throne is a seat that was specially designed to be used by drummers. Therein lies its major advantage. Because it was designed with drummers in mind, the typical drum throne provides a range of motion that is just not offered by piano stools and other more rigid alternatives. With a drum throne, a drummer can move from side to side with ease, meaning they'll have full access to their kit.
Most drum thrones feature thick layers of padding, which combat the back and leg fatigue that normally accompanies marathon drumming sessions. Additionally, drum thrones can be raised and lowered according to the drummer's preferences, a luxury which is not offered by the common chair.
It should be pointed out that you can indeed use a drum throne for purposes outside of drumming. Many keyboard players prefer to use a drum throne rather than a traditional piano stool. This is particularly true for players who rely on elaborate keyboard setups on stage as the greater range of motion provided by the typical drum throne allows them to access all of their keyboards with ease. Many guitarists prefer drum thrones also, especially during acoustic sets where standing may feel awkward or inappropriate. Even gamers have been known to make use of drum thrones while playing with multiple monitors or losing themselves in marathon gaming sessions.
Can I Modify My Drum Throne?
Pretty much every drum throne can be modified in that its height can be adjusted, but we know that's probably not what you had in mind when you asked this question. Certain brands manufacture their drum thrones in the knowledge that some drummers are going to want to modify them. For that reason, they include spaces for attachments, such as a backrest. Others come with surfaces that can be easily painted or reupholstered, allowing you to alter the appearance of your throne so that it's more in line with your band's aesthetic.
Some taller drummers have increased the maximum height of their seat by adding scrap metal taken from older thrones. While this can be effective in achieving greater height, we advise against trying it unless you are sure you know what you're doing. Attempting such a procedure without the necessary tools and experience will likely damage both your old throne and your current one, which is the last thing you want if you've just spent a couple of hundred dollars on a new model. To make matters worse, modifying your throne in such a manner will probably void your warranty, so you won't be able to replace it if it gets damaged without dropping more cash.
Is A Round Seat Better Than A Bicycle Seat?
Most drum thrones feature either a round seat or a bicycle seat. Some manufacturers even release their thrones with both a round and bicycle design available so drummers can choose the one they prefer. But what exactly is the difference between a round seat and a bicycle seat? Is one better than the other? There's really no definite answer. Some drummers prefer round seats and some prefer bicycle seats and all seem to think their opinion is the right one.
Some drummers feel that a bicycle seat provides greater support than a round seat, but even that is subjective. You will notice, however, that many of the thrones which claim to alleviate leg fatigue feature a bicycle seat. Some drummers also find a bicycle seat advantageous when it comes to promoting blood circulation. Unless you sit at the very edge of a round seat, it will press against the backs of your legs, slowing the flow of blood throughout your body.
On the other hand, however, those who swear by round seats find bicycle seats quite restrictive. They feel the leg grooves of the typical bicycle seat force the legs to remain in a position which may not be comfortable or in line with the presence the drummer wishes to convey on stage.
Like we said, it's impossible to declare a round seat as being absolutely better than a bicycle seat or vice-versa. It will always come down to the quality of the seats in question and your personal preferences. At the end of the day, all that matters is that the seat you choose provides the stability and comfort you require to make the most of your drum kit.
Can I Add A Backrest To My Drum Throne?
Certain drum thrones – such as the Gibraltar 9608MB or the MAPEX T770 – come packaged with an adjustable backrest. Unfortunately, many other thrones do not. But even some thrones that do not come packaged with a backrest can still be fitted with one. Most truly great drum thrones are designed to allow a backrest to be attached if the owner requires one. Certain thrones may only be compatible with certain backrests. However, there are a number of universal backrests which can be attached to most drum thrones (although they may require some modification to fit comfortably).
When shopping for a backrest for your drum throne, it is important to be mindful of the seat's dimensions. Generally speaking, a backrest will take up a portion of your throne's seat, so if you find you don't have a whole lot of room on the seat as it is, you should probably avoid adding a backrest. Don't worry if you already purchased a drum throne only to find you cannot add a backrest to it. Most thrones that are not compatible with backrest attachments will still provide some degree of lumbar support; you just need to make sure you don't lean back too far!
Conclusion
Although drum thrones look pretty simple to outsiders, they are surprisingly complicated. With the sheer volume of drum thrones available, finding the one for you can be a challenge. As you can see from this article, however, there is no shortage of quality models on the market.
The best drum thrones of 2023 will give you everything you need to make the most of your drum kit, you just need to find the one that's best suited to your needs and skill level. Some feature high-tech locking systems with scientifically-proven methods of shock absorption and pain relief, making them perfect for veteran drummers who play for hours at a time. Others offer a modest selection of features to achieve a low price tag, giving a novice everything they need to develop their skills and fall in love with drumming.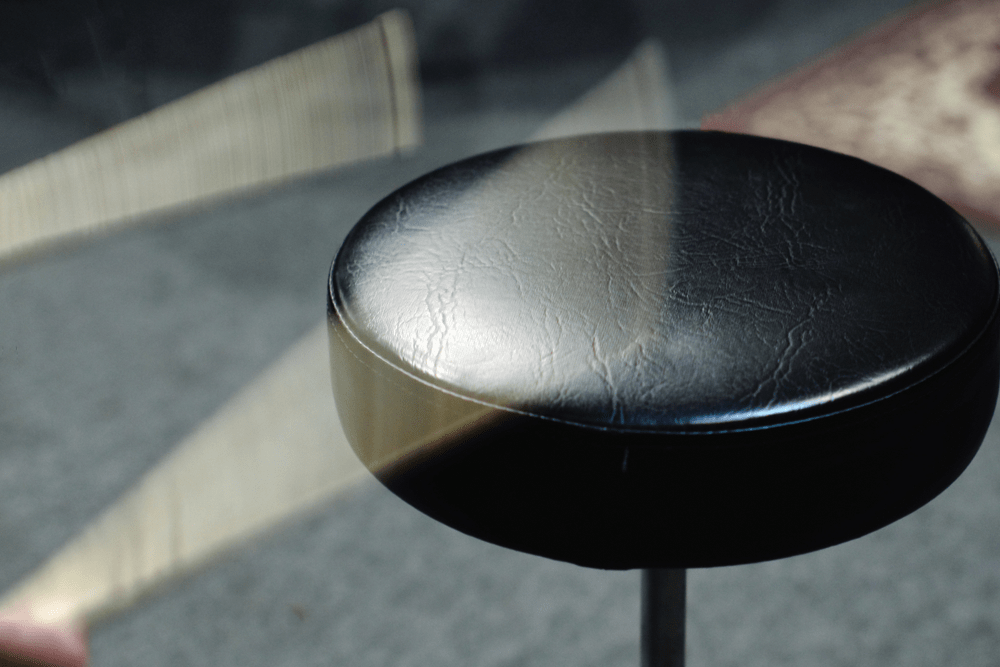 Whether you choose a drum throne that we featured in this article or not, we hope our reviews helped guide you towards the model that's right for you.