The primary difference between a "good" amp and a "bad" one does not revolve around their price, that much is certain. The reason why labels such as "entry-level", "low-end", and "high-end" exist is quite simple – the ​amps that cost more usually offer more "options".
These options concern the effects, presets, hardware, and usually material, but that still doesn't make them the "best of the best". Anyhow, we are going to review the best metal combo amps under $700 as that's the borderline where the "middle price range" ends.
The so-called "middle price range" is the last line of "affordability" beyond which begin the category of "boutique" amps. These contraptions are often reserved for professional musicians, and most models are, frankly, overkill. Let's see the benefits of amps under $700 before jumping to any conclusions.
How To Choose Your Metal Amp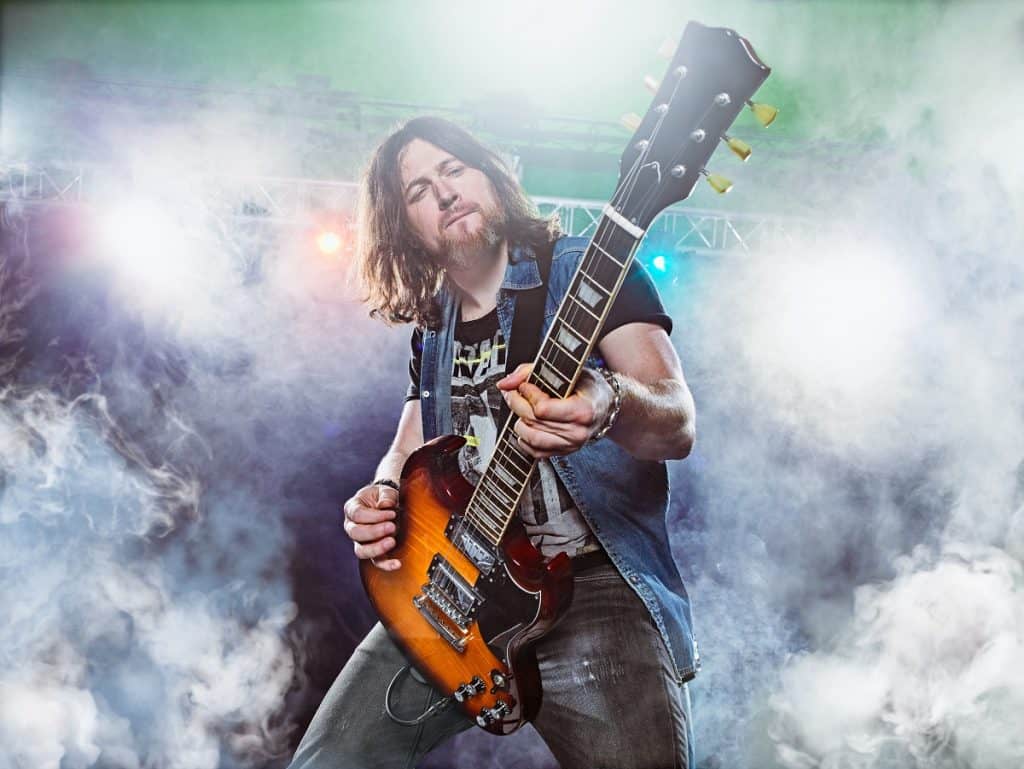 1. Your Skill Level
Your skill level will play a crucial role in determining which amp will suit you best
Simply put, you won't be doing yourself a favor if you cash out a grand before you even lay your fingers on a guitar.
Beginners tend to find their way around "beginner" amps, as they are often packed with simple, straightforward features, whereas skilled musicians require more complex amps to find the tone they need.
2. Tube, Digital, Or Solid State
Your playing style will be "filtered" through the amp of your choosing, which is why it's imperative that you decide upon the type properly. There's a world of differences between them, and it's up to you to decide which one will suit you, and you alone.
Tube amps are the "oldest" type, and they're ideal for people who like old-school sound, preferred by thrash, speed, and early-mid death and black metalheads. They're very reliable, but quite fragile, as you'll come to rely on "tubes" (usually found within the casing or at the back) which not only burn out after a while, but can be broken quite easily as well.
Nevertheless, "tube" amps are great for metal musicians who know what kind of sound they're after, and they're usually less expensive than digital amps.
Solid state are also "analog" amps, much alike to tube amps, with the only difference being in the electronics. While tube amps use "tubes", solid state use diodes and transistors to provide power. As for the performance, these two amp types are pretty much similar.
Digital amps are new, modern amp types which offer plenty of versatility at the cost of pure, old-school sound. They're preferred by alternative and progressive metal musicians (genres that demand heavy sound customization).
3. Solo Vs Rhythm
Amps play a crucial role in defining your sound, but which role you play (solo, rhythm) isn't exactly important in this sphere. Namely, each metal amp is supposed to suit the majority of metal sub-genres, and even though some are good for just a few, others (those more versatile ones) can help you out with most of them.
Solo guitarists usually rely on metal pedals and effects, and if you don't like using them, you should consider digital amps which come outfitted with preset sounds and effects (most analog amps can't help you out with this).
Rhythm guitarists, on the other hand, need a consistent, defined sound, so the situation is drastically different when compared to solo guitar amps – analog amps might be better.
4. Where Do You Use Your Amp?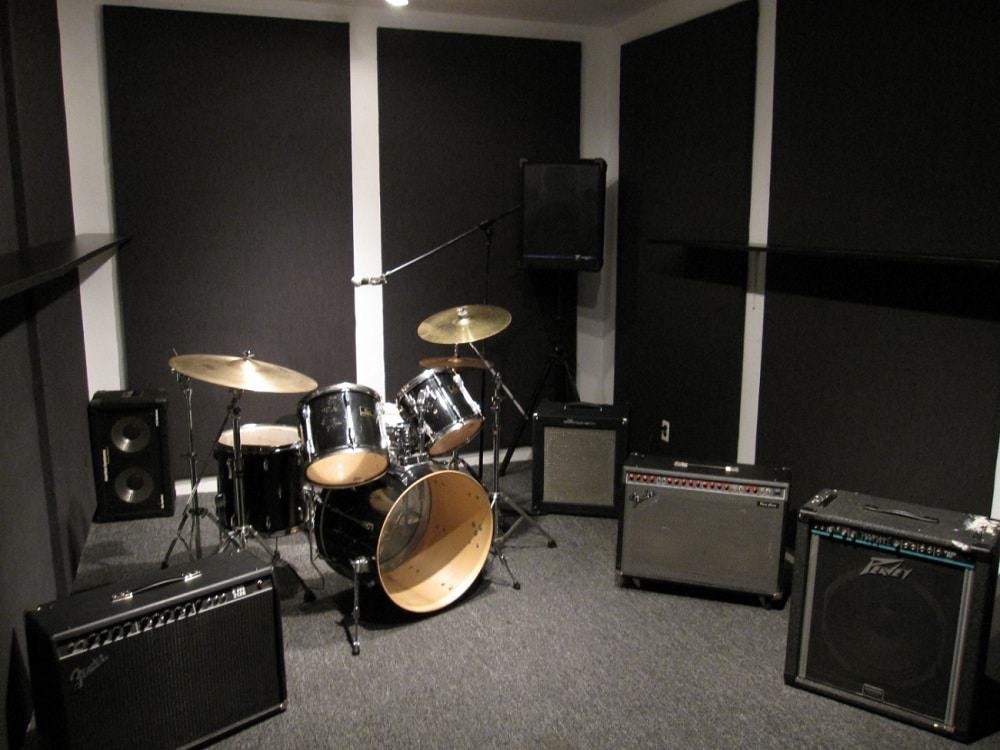 The purpose of your amp is determined by "wattage" or, plainly speaking, power. Low-power amps are ideal for home practice, and those are, more often than not, outfitted with up to 10W or less.
Gig-ready amps, however, pack a punch, and depending on the "size" of the gig, there's difference between smaller gig amps (approximately 20W), medium gig amps (25-40W), and large gig amps (>40W).
There are metal combo amps under $700 which are suitable for all kinds of purposes, including the ones we've mentioned, so just make sure you know what you need beforehand.
5. The More Price The More Choices
There are smaller "sub-categories" throughout the middle price point category – those amps that are well below $300 are often referred to as "budget" amps, as they're not only the most affordable ones, but the simplest ones as well.
On the other hand, the amps that cost below $500 (but not below $300) are the ones in the "golden middle". They might not excel in various fields of performance like their more expensive counterparts, but they're often pretty good for the buck, given that they're usually pretty versatile and quite powerful.
Lastly, the most expensive amps that cost below $700 are on the verge of being called "high-end" amps, as they boast similar characteristics of boutique amps, alas, with inferior performance.
6. Metal Subgenres And Typical Settings
Metal is one of the most complex music genres, and the fact that there's a plethora of sub-genres found within it doesn't simplify things one bit. Be it as it may, every sub-genre demands a suitable amp, so let's have a quick rundown of the most popular metal genres before we get to the configurations and settings:
Thrash and Speed metal require massive gains and distortion with no particular sound customization apart from medium-deep bass and balanced mids. Highs are only vital to solo guitarists, but certain musicians can live without them.
Doom and Stoner metal call for extremely deep distortion and incredibly high sustain.
Progressive metal requires high sound customization and rely on accurate, pure sound output.
Black metal relies on exceptionally muddy gains and distortion, way beyond thrash and speed metal
Death metal needs accuracy, even though the majority of the sound structure is heavily distorted.
Melodic black and death metal are found in-between of savagely distorted sounds and accurate sound customization.
7. Reliable And Obscure Brands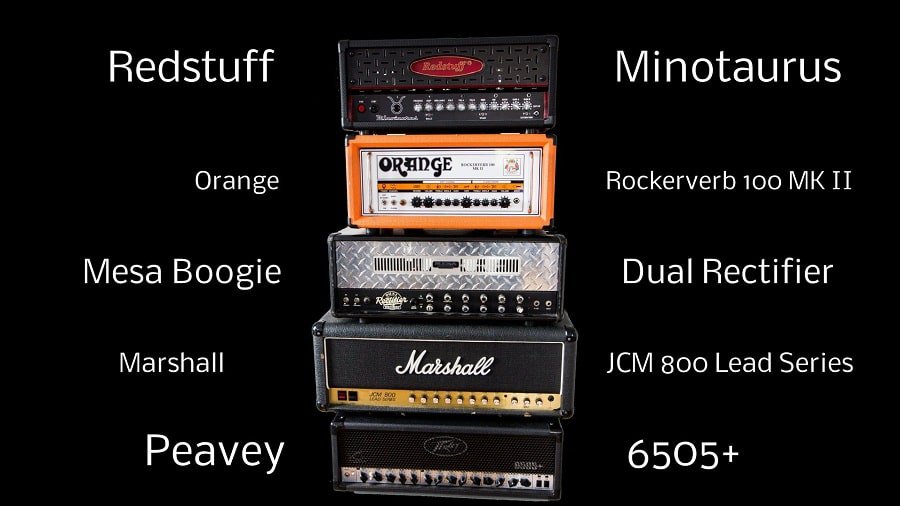 Basically, this is a matter of subjective preference. A certain number of people don't mind trusting obscure brands, for as long as the promise of quality is delivered. Others who are less prone to risk won't even bother – Marshall, Randall, VHT and other names are pretty much the least they'll settle for.
The worst-case scenario of trusting obscure brands is that you get a piece of junk that you can't return. This is easily avoided if your investment is controlled and low. The best-case scenario is that you discover an underdog brand that will be able to provide you with an amp that features similar characteristics to those of boutique-level amps at a lower cost.
The punchline is – reliable brands risk their very reputation with each unsatisfied customer, so your chances are pretty high, but you're almost sure to spend a fortune on good amps. On the other hand, risking with obscure brands may turn out to be profitable or ruinous for you.
Superb List Of The Best Metal Combo Amps Under $700
Best Metal Amp Under $300
1. VHT Special 6
Basically, VHT Special 6 is great for heavy, groove, or fusion metal lovers. It offers a well-balanced soundstage that's complemented with great sound customization capability. Namely, you'll get a footswitch to boost the "Gain", expanding the overall tone range.
What's more, this combo comes outfitted with high/low power feature – use it to boost the low-frequency tones to get the best from your rhythms and leads.
The VHT Special 6 is great for fusion and groove metal sub-genres, as both the cleans and the notes on overdrive sound exquisitely good.
Guitarists who want a versatile guitar amp combo should definitely consider this one, as it's ideal for both home practice and gigs. It packs enough power to stick out at a show, but you can always use the "power soaking" low-power switch to mimic the sound of a standard home amp, with the addition of exceptionally smooth and rich tonal qualities.
Overall, it might cost a bit too much for a metal amp within the "very affordable" price point category, but it's a bargain by the average amp combo pricing.
Pros
Decently affordable

Excellent for alternative metal genres, but fairly good for heavy metal as well

Decently balanced performance for an entry-level metal amp 

Suitable for gigs and home practice

High versatility and sound customization capabilities
Cons
Certain metal sub-genres might require a different amp
The lack of conventional head unit configurations might be a bit unconventional for players with some guitar experience
2. Boss KTN-50
Every solo guitarist will be thrilled to own Boss' Katana KTN-50 – it's a powerhouse with unparalleled sound customization capabilities, given that you can save multiple presets, including the combinations of your preferred tone settings and effects.
Even though the KTN-50 boasts 50 watts of power, you can switch between 0.5W for home usage, 25W for smaller gigs, or "full power" 50W for hard-core concerts.
As for the effects, you'll have the "booster" and "delay/FX for solo sections, and "reverb" to spice up your tone. The equalizer is pretty plain, comprised of the standard "bass", "middle", and "treble", complemented by the simplified "amplifier" section which features the "gain", "volume", and "amp type".
Now, the "amp type" knob governs the versatility of KTN-50. The "acoustic" and "clean" types are fairly similar, even though there are minor differences concerning the sound purity and clarity (clean is a bit "muddier", but still fairly clear).
The "crunch" spices up the distortion while the "lead" retains the sound purity, providing extra crispiness and richness along the way. "Brown" brings aboard a massive, high-gain sound which is ideal for most metal genres.
Overall, the KTN-50 is great for the majority of metal sub-genres, excluding some of the most brutal, hard-core genres, such as blackened death metal, brutal death, and such.
Pros
Outstanding level of versatility
High wattage
Great for home usage, smaller, and larger gigs
Superb tonal qualities
Fairly easy to use
Cons
Finding your "own" tone might be difficult, given that this amp features preset amp sounds
A single speaker is somewhat of a downfall
3. Roland GX 3W
A certain number of metal guitarists love Roland's "cubes", and you might be interested in the Micro Cube GX combo amp for the reasons we're about to mention. First of all, there's a number of guitar preamps at your disposal, including the "acoustic sim", "JC clean", "black panel", "brit combo", "classic stack", "R-fier stack", "Mic", and the "Extreme".
Now, as a metalhead, you'll find the "acoustic sim" and "extreme" useful, while other might seem a bit unconventional unless you're swimming in the alternative waters. There's a number of effects onboard as well, including the tremolo, flanger, phaser, chorus, and high octave.
Again, most of these effects might seem useless in the metal music world, but solo guitarists will find them pretty great. There's a handy little tuner function, which is also the last notable feature in this area.
All things considered, Roland's micro cube is not exactly powerful, but it's pretty great for most metal sub-genres. There's room for plenty of customization, the amp itself sounds great, but, sadly, it's not suitable for gigs and concerts.
Pros
Decently affordable
Great sound customization capabilities
A well-balanced soundstage
Great for the majority of metal sub-genres
Small, convenient design makes it ideal for home practice
Cons
Low wattage
Runs on batteries
Mediocre durability
4. Marshall Code 50
Marshall is a metalhead's brand, and a rocker's haven. These guys have reinvented how real, hard music should sound like, and they haven't failed to deliver the promise of quality up to date. The Marshall amps in the "affordable" price point category aren't so rare, but some are simply better than the others, especially those from the "Code" series.
We're introducing you to some of the best metal amps under $300 – the "Code" 50. It boasts 50 watts of power, and it was designed to rock the roof out of smaller and medium-sized gigs with great ease.
Fourteen preamp models are at your disposal, as well as four power-amps and eight speaker cabs. The heavy-duty 12″ speaker emits loud, yet precise sound which you can easily customize on the 3-band equalizer, governing gain, pre FX, delay, reverb, volume, and other notable functions. There's a total of 100 presets and 24 FX of which five can be used simultaneously.
As a solid-state amp, the Code 50 is among some of the most reliable and durable cheap metal combo amps. The only problem you might have with it are the buzzy sounds on the lowest strings – this problem is easily solvable through precise sound customization using the aforementioned features.
Pros
Extremely powerful & gig-ready
Plethora of sound effects and presets
Ideal for various playing styles and metal genres
One of the most affordable high-quality Marshall amps
Cons
Potential problems with buzzy sounds
Too loud for home practice
Best Metal Amp $300 – $500
1. Roland Cube Ex
Yet another "Cube" from Roland in our review, the Street EX guitar amp is pretty awesome. This model is practically built for gigs, as it features a "angled-back" design and 50W of power. The Cube Street EX is much alike to the Micro Cube, given that there's a number of features they share in common.
First of all, some of the onboard effects are the same, including the delay and chorus, just like the "lead", "crunch", "clean", and "acoustic sim" amp presets remain (note – the "brown" is excluded).
Secondly, the plain 3-band EQ is pretty much identical to the one equipped on the Micro Cube. All in all, the main differences include the "battery level indicator", making power checks more convenient, and the substantial difference in power (Micro Cube boasts only 3W while Street EX features 50W of power).
Sadly, the "Brown" preset is taken out of the picture, so solo guitarists might not be too keen on Street EX. Be it as it may, metal rhythm guitarists could play virtually any kind of genre on this Roland's cube.
Pros
Very powerful
Convenient design
High sound customization capabilities
Pretty balanced overall
Cons
The "Brown" preset was most valued by metal guitarists, and it was excluded from the Cube Street EX
2. Randall RG1503-212
Randall has a reputation of making some of the best quality metal amps available on the market, and there's not a candidate more suitable of backing this statement than the RG1503-212 from the RG series.
Namely, this gigantic amp combo has everything you need to demolish any gig, regardless of your playstyle or preferred genre.
There are three channels you can switch between, each featuring a "gain" and "volume" controller. The equalizer governs the bass, middles, treble, presence, reverbs, and the "master" volume while the phone input jack rests at the very end of the control board.
What's more, there are 2 12″ speakers within the case which ensure absolute loudness. We highly recommend that you use a power soaker if you even want to try it out at home, as it boasts 150 watts of pure power.
Pros
Extremely loud
Suitable for all kinds of gigs
Great solid-state amp
Massive gains and insane bass output
Extreme wattage
Cons
Not suitable for home practice unless you use a power absorber
Highly sensitive equalizer
3. Fender Mustang III
Fender's Mustang III is found in the majority of metal amp reviews, and for a good reason, if we might add. This amp is a powerhouse of 100 watts which features seventeen amp models which are capable of complementing virtually all metal subgenres.
The brand also included the FUSE software so that you can easily customize or alter the effects at your whim (most Peavey tube amps have the same function on-board). If that's not enough, Fender also pitched in the Ableton Live lite 8 recording software (could go toe to toe with Cubase software, even though it's just slightly inferior).
Overall, this amazing metal combo amp holds a huge value for the cash. You can rest assured that every gig you play on it will be a rocker, and there are hardly more reliable amps with this amount of power.
Pros
Very powerful
Supreme sound customization potential
Complimentary software features
Supports MP3 and headphones with aux inputs
Suitable for most metal subgenres
Cons
Some pre-amp models aren't related to metal in any way
The effects are hard to grasp
Using the complementary software require a certain amount of skill
Best Metal Amp $500 – $700
1. Blackstar ID260
Blackstar amps are classy, old-school, and unique in every way. We're reviewing the ID260 combo amp because it sticks out from the rest of the bunch, as it excels in numerous spheres of performance – sound customization and quality above all.
First of all, this combo amp comes outfitted with two 12″ 60W speakers, each being capable of setting a large gig on fire. Most of the settings are programmable, but if you're more inclined to play around with the features you get out-of-the-box, there are 6 channels and up to 128 user-storable patches.
Multiple effects are at your disposal as well, including four modulations, four delays, and four reverbs, all based on the high-end boutique amp effects. You can employ the use of USB connectivity in order to edit and record your work, edit, or share it online. Overall, Blackstar's ID260 combo amp is remarkably valuable for the money, and a great amp for all kinds of metal.
Pros
Loud and powerful
Outstanding sound customization
Very versatile and highly reliable
Plethora of presets and user-storable patches
Multitude of programable effects
USB connectivity
Cons
Slightly more expensive than most similar models